Regular price
Sale price
€12,00
Unit price
per
Sale
Sold out
Create a custom order here:
Assorted chocolate truffle set. Black textured fabric feeling carton box with magnet closing. 
An elegant choice, this nine-piece selection of luxurious Belgian truffle sets will be a fantastic gift to celebrate an essential moment in your business growth!

We will customize the package in your way to make that lasting impression. In addition, you also can choose never forgetting flavor.
Contains cow milk
Real fruits and berries
It contains natural sugar from candied berries and fruits
No artificial additives
Suitable for vegetarians
100% handcrafted
Proudly made in Latvia
Do not store above 22ºC
Assortment of flavors: cranberry, blackcurrant, rhubarb-mint, rowan, strawberry, gooseberry-clove, almond-cinnamon, coffee, rye bread-cranberry, apple-caramel, chokeberry, crème brûlée, dark plum, Mirabelle plum, quince-pumpkin, hazelnut. 
Box measures: 107x107x35mm. 
Customization Process 

1. Your first step is to choose the box and packaging; 

2. After that, please don't hesitate to contact us directly using the contact form below;

3. Then we will allow you to select a flavor for the truffles inside the box; 

4. And now sit back and wait - we will make custom packaging - print greeting or business card, and tie a matched ribbon in a perfect bow;

5. We will deliver the luxury chocolate gift boxes to you in no time! 
Quantity Pricing

The price might change according to your needs, ideas, and quantity. For this reason, we advise you to contact us directly before making a purchase. 

Is there a minimum quantity? No, we don't have the minimum quantity. 
Delivery Time

Delivery time is between 3 to 8 business days.

We usually despatch all orders within one working day.

During the busy seasons like Christmas, it may take up to 3-5 days extra due to the high volumes.
Returns

Returns should be made within 14 days after delivery of your shipment. The customer covers the return shipping costs. We will refund your order within 3 days of receiving the return goods in our warehouse but please allow up to 30 days as sometimes transfers between payment systems might take a longer time.

If you received damaged packaging and thereof products please inform us via e-mail ilze{at}tastecaps.com about the problem and send damaged items, including your order confirmation, to:

DAMAGED PRODUCT RETURNS
CAPS! Chocolate, Ltd. Gustava Zemgala gatve 74 / 1, Jauna Teika,Riga, LV-1039
View full details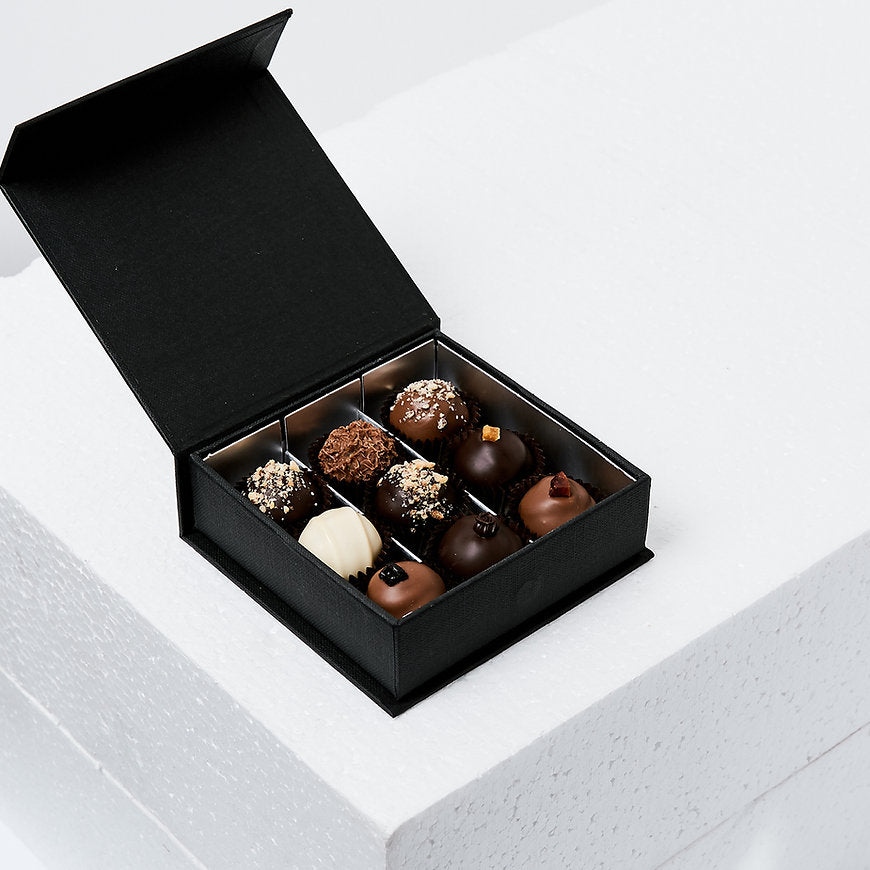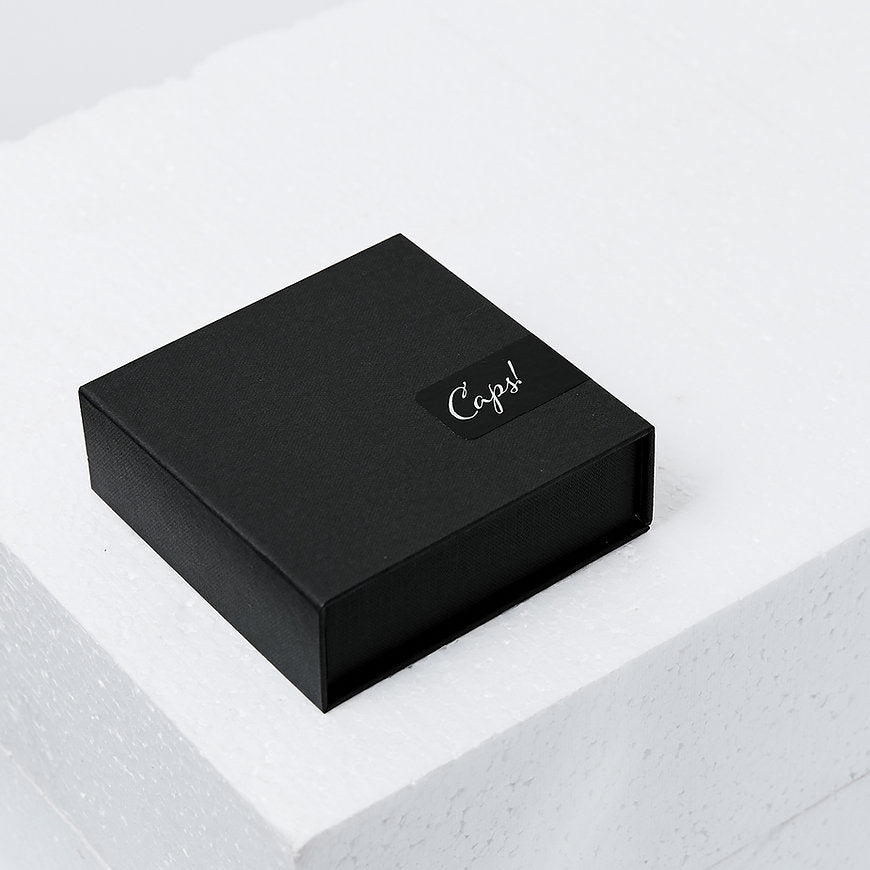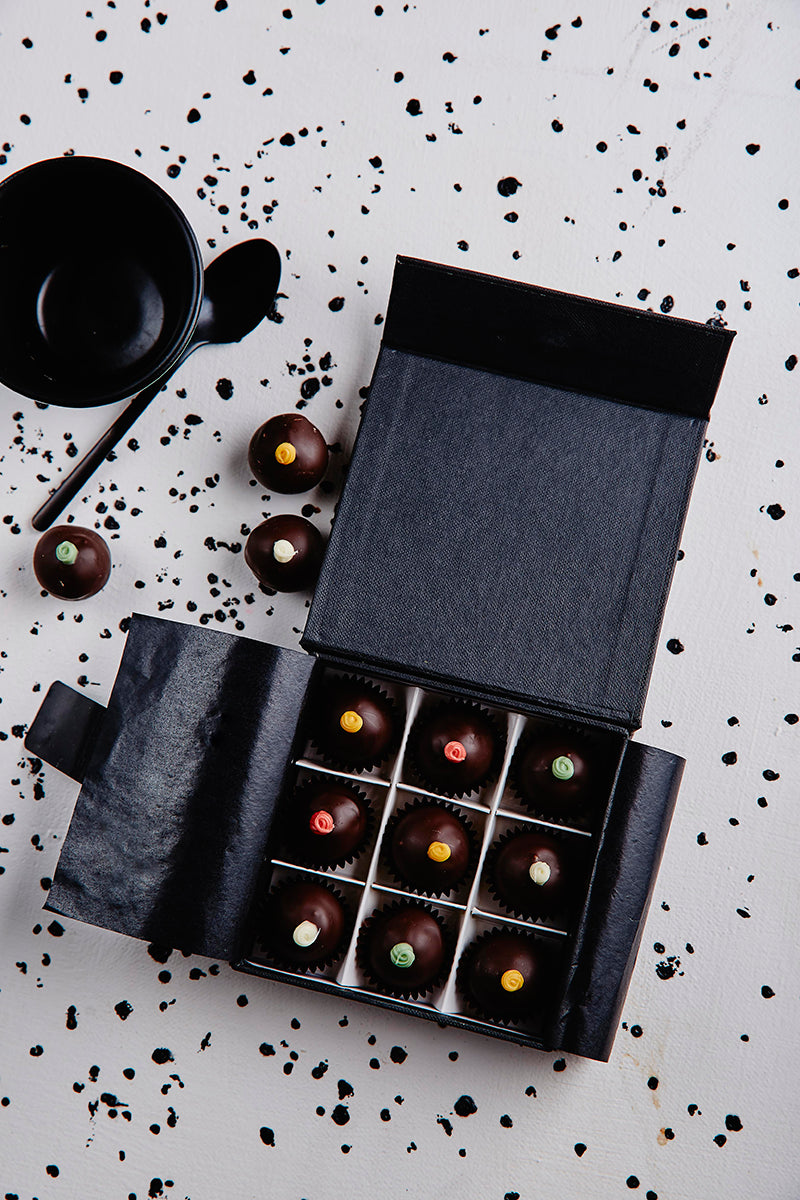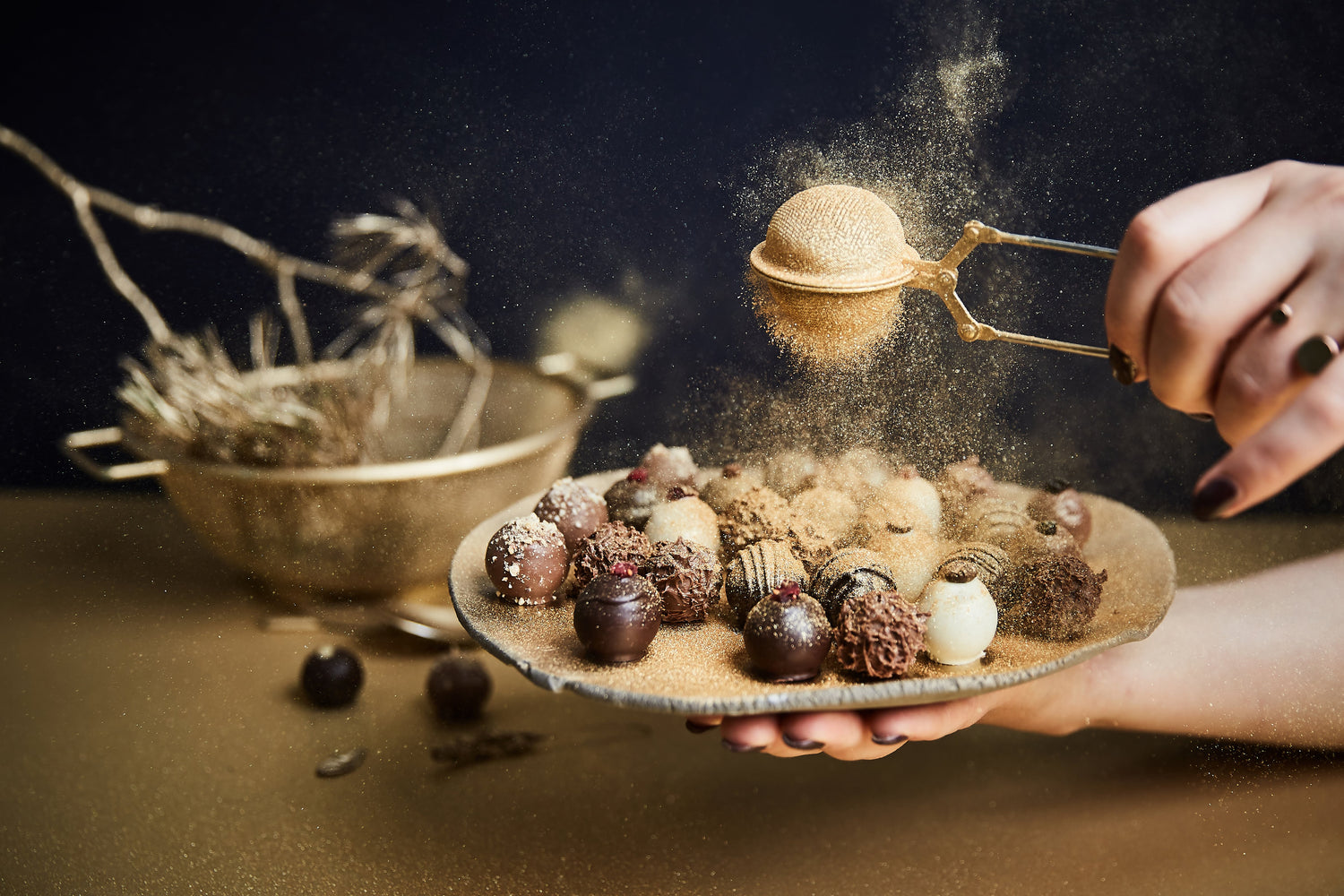 All products are handmade in Latvia
By choosing CAPS! you will make a lasting impression - gift for your business partner or clients, special "thank you" for being together and celebrating your dearest moment or simply show you affection with sympathy gift set. We believe it's important how we do it, how we affect other people and how it makes them feel.  
Perfect Gift For Every Occasion

We love what we do - fresh chocolate sweets, nut lace cookies, every product made by our hands, but we also are proud of our friends and the product they make - so we are offering gift sets. The offers may be subject to change, so please contact us for possible product variations.

No Minimum Quantity

We don't have the minimum quantity. And it doesn't matter how big or small company you are unless you need a very special & delicious chocolate gift form CAPS! We'll be truly honoured to assist you.